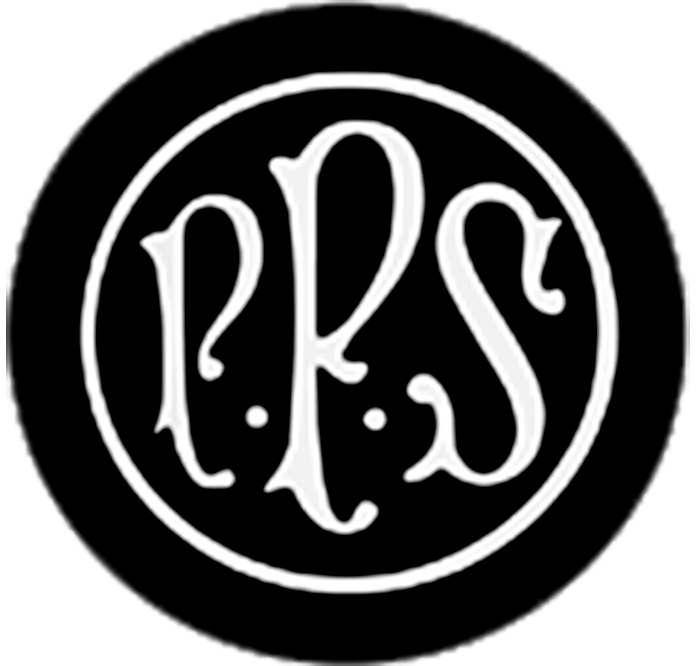 Admissions Process
Your Step-By-Step Guide
Children usually join Prenton at the age of four, or they can join our pre-school at the age of two, before progressing on to the main school.
Pre-School Admission 2.5 - 4 Years
Our wonderful pre-school offers full days or mornings only, five days a week, and is open during school term times.
STEP 1 – ARRANGE A VISIT
The best way to understand what we can offer your child is to come and visit, either for a tour of the pre-school, or by attending one of our Stay and Play events. These are fun, themed events that allow you to come along with your child, meet our fabulous staff and see how your child's day is structured. To arrange a visit to the school please click here and fill in the form.
STEP 2 – REGISTER YOUR CHILD AND AGREE YOUR CHILD'S HOURS.
To register your child, you will need to complete a registration form and pay a £100 non-refundable registration fee. You can opt for either full time or mornings only, and the minimum number of sessions that a child must attend is three mornings per week. When you have registered you will be asked to formally accept your child's place, and pay a deposit in accordance with the pre-school's terms and conditions. (This will be refunded to you when you leave the school.)
Information about fees can be found here.
School Admission 4 - 11 Years
STEP 1 – ARRANGE A VISIT
The best way to understand if Prenton Prep is the right school for your child is to book a personal visit to meet Headteacher Mike Jones, who will want to know all about your child, and what you are looking for in a school. There will be plenty of time to ask questions, view the facilities and meet staff and pupils during your tour of the school.
If at this stage you feel this is the right place for your son or daughter then we will be happy to start the registration process straight away. You might like to watch this video from one of our current parents about why their children come to Prenton.
To arrange your visit now please click here and fill in the form to book a visit or call us on 0151 652 3182 to make your appointment. To keep you updated on what is happening at the school we also recommend that you follow our Facebook page.
We also hold an open day each term. This gives you the opportunity to see the school in action, talk to the teachers and see the children engaged in a broader range of activities.
STEP 2 – REGISTER YOUR CHILD
To register your child at the school you will need to complete our registration form and pay a £100 non-refundable registration fee.
Our school is non-selective and therefore your child will not have to go through a formal assessment to secure their place.
JOINING PROCEDURE
When they first visit the school, children undergo an informal assessment of basic knowledge, for example of colours, using familiar equipment such as jigsaws or blocks. Parents can be present while this takes place. Children may be invited for a further taster session/day before a place is offered.
When a place is offered, children are invited to spend a number of half or whole days, according to their age and circumstances, in order to familiarise themselves with their new surroundings.
The first weeks of school are dedicated to helping children settle in. Parents are able to stay in school until children are happy to be left, although we ask that you remain out of sight of your child. Once school has become part of your child's normal routine, you will continue to be welcome in the classroom each morning to drop your child off.
MOVING TO PRENTON FROM ANOTHER SCHOOL
If your child is coming from another school we will ask to see a copy of his/her latest report in order to decide if a place can be offered. Sometimes we will ask you if we can contact your child's previous teacher for further explanation.
SEND REQUIREMENTS
If your child has any SEND requirements we will however need to assess their needs in order to ensure that we are able, with reasonable adjustments, to meet all their needs. As part of this assessment, we will need to see all reports that have been written about your child by any specialists e.g. educational psychologists or paediatricians.
STEP 3 – ARRANGING A TASTER SESSION FOR YOUR CHILD
We strongly encourage all children joining the school to have a trial or taster day. This enables children to spend up to a day (depending on their age) with an appropriate class, to make them feel at home, start to make friends and give you peace of mind that your child will be happy and settled from the very first day.
STEP 4 – FEES AND PAYMENTS
All our fees and charges can be found here. You will be invoiced for each term's fees in advance, and these must be paid before that term commences.
For terms and conditions please click here.
STEP 5 – JOINING THE PRENTON FAMILY
Your child is not the only one joining Prenton, and you will soon feel part of the Prenton family. From the day you accept a place at Prenton, you will be invited to events so that you can meet new friends, learn about school life and find out how you can be involved with all that goes on here. Whether you are working parents or have time to spare, we will keep you informed of ways in which you can feel part of your child's experience at Prenton.
If your child is joining us in the reception class (age 4) you will be invited to an introductory session before the new academic year begins, so that children can meet their classmates, and you can meet other parents.